Dental Bleaching/Teeth Whitening
Dental Bleaching / Teeth Whitening is a procedure that can be performed in the Dental Clinic or at home. Years of staining with tea, coffee, and red wine etc can be removed in a matter of an hour revealing truly white teeth that enhances the perfection of a smile. Two methods are available to get those perfectly white teeth.
In office teeth whitening / In office teeth bleaching: A one hour procedure in a dental office is the quickest and most predictable method. We use Brite Smile and Zoom teeth whitening / teeth bleaching systems.

Home bleach: A longer procedure that can be done at home using over the counter teeth bleaching products and products dispensed by the dentist.
What is Bleaching
Bleaching is a painless, simple method of lightening your teeth. The process involves the use of a mild solution, placed in a custom-fitted tray, that is worn over your teeth. No natural tooth structure is lost, and no anesthetic is required.
The greatest things about bleaching are:

- Bleaching is a safe, effective procedure for some types of discoloration.
- It is usually painless for adults, requiring no anesthesia.
- Requires no removal of natural tooth tissue.
- It is considered a conservation method of lightening teeth.
- Bleaching is also relatively inexpensive when compared to other treatment options.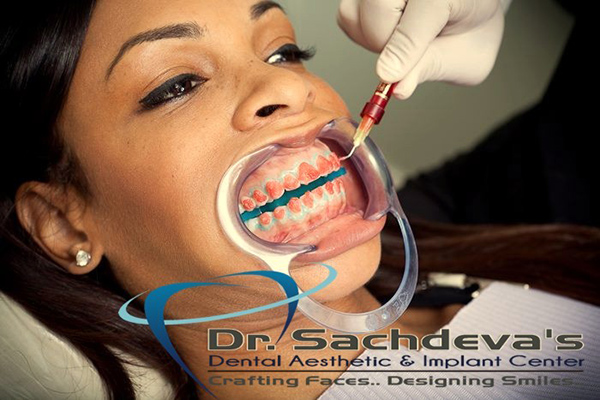 You can expect teeth whitening results to last for many years. More so, if you take care with your cleaning and have hygienist appointments. Certain foods can build up the stain again, but we will advise you on what to avoid and how to manage the effects. You can then 'top up' your whitening every few years using your trays.

Are there any side effects?

Some people have reported that their teeth are more sensitive to cold for a short period of time after the treatment. Others report that they haven't noticed any differences. Any symptoms will be temporary and will disappear after a few days of completion of the treatment.

Teeth whitening will not affect your enamel or have any detrimental effect on your teeth or mouth.