Dr.Sachdeva's Dental Institute
Accomodation Facility available for the participants
To promote the Science and Art of Recent Advances in the Dental field & to impart the knowledge on current innovative procedures benefiting all practitioners. We aim a total package for you from the 1st day you think about dentistry till you retire.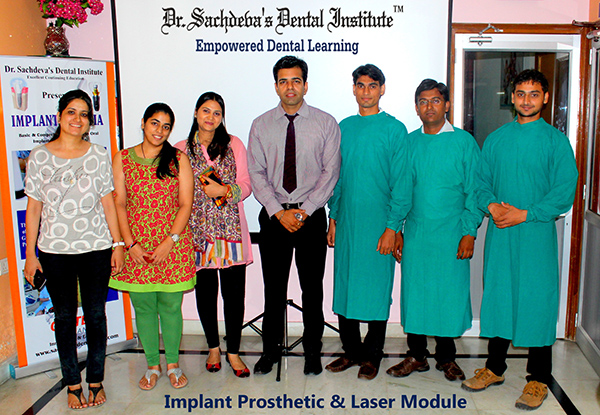 Description
Dr.Sachdeva's Dental Institute is an institute carrying domestic & international certificate courses for the dental practitioners in the field of Oral Implantology, Aesthetic Dentistry, Orthodontics, Smile Designing, Endodontics And Dental lasers. It is an independent organization mentored by Dr. Rajat Sachdeva & his efficient team of specialists from Ex govt. hospitals like AIIMS, MAIDS, BHU, RML & PGIMER.
OUR GOAL:
The institute is to make all participant doctors, very confident of having enough skills, knowledge and courage to put their first implant, their first case of smile makeover & Ortho. Afterall a journey of thousands of implant starts from first implant and a journey of thousands of smiling patients start from first veneer case. So we welcome all interested dental practitioners, PGs, Interns, Academicians and students, across the world to be a part of our family.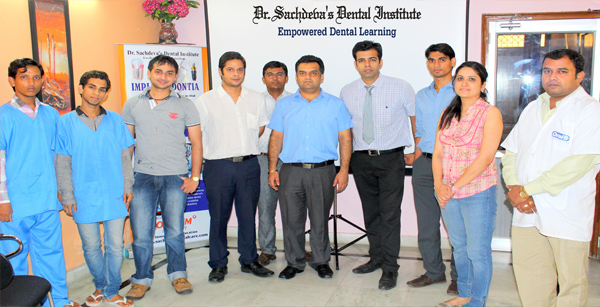 OUR INFRASTRUCTURE:
Our Institute is equipped with all modern facilities for audio-visual presentations, seminars, etc. A soothing ambience along with comfortable AC sitting arrangements are available for all participants (for lectures, practicals & hands-on sessions).
Customized course sessions to suite individual needs.
Air conditioned lecture rooms.
Multimedia presentations.
Focussed scientific sessions to take your practice to the next level.
Learn to do molar endo in less than 30 minutes.
Live demonstrations.
Hands-on workshop.
All you wanted to know about all ceramics.
Clinical discussion.
Advanced concepts.
Newer techniques & equipments.
Use of rvg & intra oral camera.
Vendor interaction.
After course - online support.
Supply of course materials / cd's.